Интервю с Carmen Elise Espanæs (SAVN, Midnattsol)
The debut album of the Norwegians SAVN is now officially out. (You can check out our review for "Savn" here). Here's what the frontlady Carmen told us about this very new project: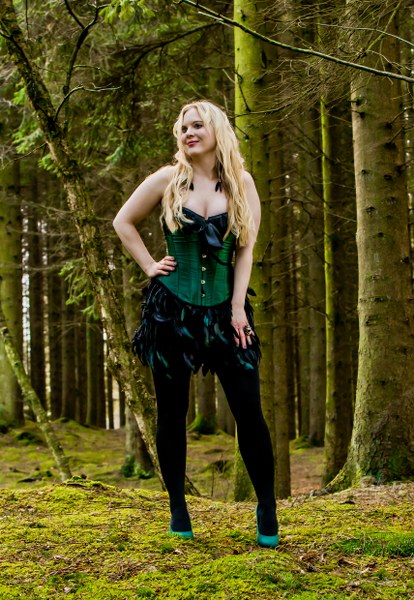 Hello, Carmen! Please introduce yourself – and maybe describe yourself in a few words? (:
Hello! I'm singer, composer and lyricist in the German band Midnattsol and my new Norwegian band SAVN. Singing and making music are my biggest passions in life. Besides that, I love languages, and teach young people German, Spanish, English and Norwegian. I became my first child recently, which changed my life completely – to the better 😉
Where are you now? What's up for you and your band besides the release of Savn's debut album?
We are now in our hometown in Norway at the moment. This is a very exciting journey, it's so interesting to see the reactions of the fans and where this road will lead us. We have just released our first single "Hang On" and its music video and our debut album is finally out in Europe – yehoo!! (: In the next time we will concentrate on promoting the album and show the world our music (: If you listeners like what you hear, SAVN will be ready to conquer the stages and rock together with you!! We have plans to make more music videos and have started writing new songs as well, so stay tuned!
What is your most favourite title of the debut album?
It`s funny, because it regularly changes what our favourite is. In the last period of time I listen mostly to "Sorrowful". "I Am Free" and "Hang On" have been our strong favourites till now, they help me when I'm sad and need new energy. I hope that they can help other people too, because like it says in "Hang On": there is always a way..
How does your past musical experience has an influence on you as a vocalist and a writer?
I think all my experiences as a writer and vocalist have inspired me to where I am today. Still, SAVN is in my opinion not at all a copy of The Sins of Thy Beloved or Midnattsol, it's more a unique mix that has come out of us three together. Elements from both bands are surely to be recognized, like the fiddle and piano solos from "The Sins" and my voice and the folk elements from Midnattsol. This time I wrote the lyrics in a new way I've never written before, which was very interesting to try out.
Has your national culture inspired your work? How?
Yes, when it comes to instruments, like the Norwegian fiddle "Hardanger fiddle" that is to be heard on our record, played by my good friend Dag Bjørkedal. The Nordic nature has inspired the cover and the whole artwork, and also the music video for "Hang On". In fact it inspires me in every way when it comes to music. The last song "Lengselens Hånd" is written in Norwegian, in my dialect.
Tell us more about collaborations with your sister, Liv Kristine. What are, in your opinion, the advantages and disadvantages of working with your family and friends?
It's of course fantastic to be able to share something so special like music and singing with your own family and friends. You feel safe, you have a lot of fun and are on the same page.
It`s very special for me that Liv wanted to sing on "I Am Free", because it is the first time she is singing on one of my records. I had this melody in my head how she should sing, and she sang it 100% how I wanted it– only much better! Our voices fit so well together I think. Many people have told me that this song is their favourite. We are forever grateful for the great job Liv did!
The disadvantage of working with your family is that when you finally meet them, you don't have so much time to do other things together. Liv and her family live in Germany and we in Norway, so when I was in Mastersoundstudio, I wished I had more time to hang out with them, especially with my adorable nephew Leon.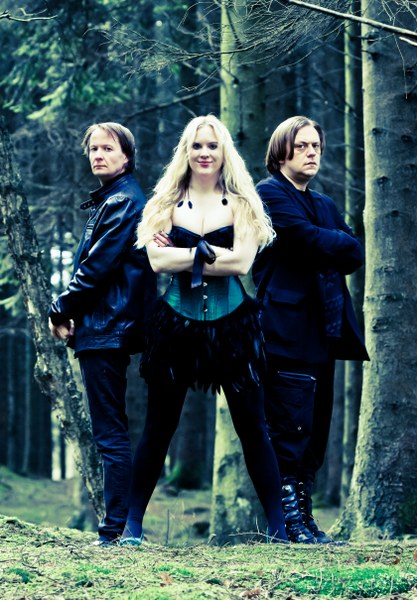 From what I have listened, I have come to the statement, that maybe music and nature are the biggest musical and life inspirators. Am I right? What gives you strength and brings you ideas and creativeness?
Yes, that's totally right! The pure and mystic Nordic nature has a kind of magical effect on me. I have a beautiful forest in the nearby and love to go for a walk there. I listen to the music of the rivers, birds and whistling trees and look at the beautiful sight. Sometimes words just come into my mind along with the melody, like when I'm in the shower while singing or taking a bath, while other times I sit down in my living room, lit candles, listen to music, drink a glass of red wine and get creative (: Personal experiences of mine and the band members related to the theme deprivation were the main inspiration sources for the lyrics of this album.
According to the debut SAVN album, should we say that this is the exact direction you all want to go and evolve?
Yes, I feel that that is the right direction when it comes to SAVN, we all identify 100% with the music and are so satisfied with the songs. When I became a regular member of the band and the song writing process together started, the musical direction felt very natural I have to say. We inspired each other and got inspiration to something unique that we have never created before. It has never been so easy writing songs, it was this special flow over us, and we felt very creative. Of course, it's always good to develop with a new record, but I'm pretty sure this is our basic direction.
Are you interested in modern metal scene – are there any other recording you're looking forward to in 2014?
Yes, I'm especially looking forward to Anathema's upcoming album "distant satellites".
Are there any interesting studio or road stories with Savn/ Midnattsol you would like to share with us?
Hehe, the guys wanted to freak me out, and one day Stig turned around a corned and fully seriously asked me: Do you have time for a little "5 minutes…."? I believed it for some seconds and thought: "WTF..?!!" Stig and the other ones in studio laughed so much they couldn't stand, and from that moment on the sentence became a part of our daily joking around (: We Norwegians are crazy and have a special kind of humour – I know hehe!! (:
And here are some questions I ask everybody and that would be in interest for fans: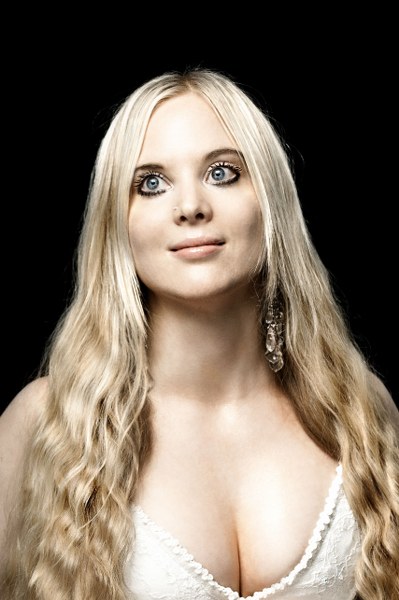 Name:  Carmen Elise Espenæs
Birthday: 30.09. – my daughter and I share the same day 😉
Hobbies:  Making music, singing, languages and other cultures, walking in the nature
Favourite band/ song: One last goodbye – Anathema
Favourite book: Paulo Coelho – "The Alchemist"
Favourite quote: "All these days that came and went, little did I know that they were life itself" (Stig Johansson, Swedish writer)
Favourite ice cream favour: pistachio
Favourite school subject: German
Favourite alchoholic drink: South American Red wine
The song that describes my current mood: "I Am Free", because now our new album is just released and we are so excited about what the future brings. " No one can never ever stop me.." (:
When I was little I wanted to become: an authour. I wrote tons of stories and poems and made a home made book series for children called "Sarah" at primary school.
The most beautiful place I've been so far:  Lysefjorden in Norway
If I could, I'd be playing.. (instrument): the guitar. I know how to play a little bit, but I should have more time to learn it properly.
I've never been to… : Bulgaria, but I would love to come and meet the great SAVN fans over there!
I prefer… than…: raspberry than strawberry
I've always wanted to..: make this world a better place to live for every living creature.
The song/band that got me into metal is:  probably "Mama I'm coming home" by Ozzy Ozborne. Liv and I grew up with this song, our father is a huge fan of Ozzy and influenced us with his music.
The last concert i went to as a fan:  Amorphis
My view of metal album (of all time) is: The black album – Metallica
Something interesting about me that only few people know: My parents gave me the in Norway untypical name Carmen which means "song", without knowing that I would be a singer and composer when I grew up (:
And my final question: What would you like to say to your Bulgarian fans and the readers of Metal Hangar 18?
We hope that our fans in Bulgaria will like the album, and that our new songs will give them something special!! Stay tuned on our homepage and our FB-site, where we keep you informed! If you want to pre-listen to our songs, go to Soundcloud or watch our trailer on YouTube.
We have brand new t-shirts for you, so check out our merchandise on this address. Hope to meet you one day on the road! Rock on!
Thank you for the support and this great interview, it has been a pleasure, I wish you all the best further in life (:
Няма нищо тук

Rada's RSS Feed